Benefit of becoming our VIP
Received 10% + 5% during your birthday month *

RM 30 voucher & RM 50 voucher **
Extra 10% off with every purchase of regular price items.
Enjoy exclusive members only promotion
Be invited to medical events and talks
Note: The VIP program are currently limited to Malaysia Can-Care Centre only.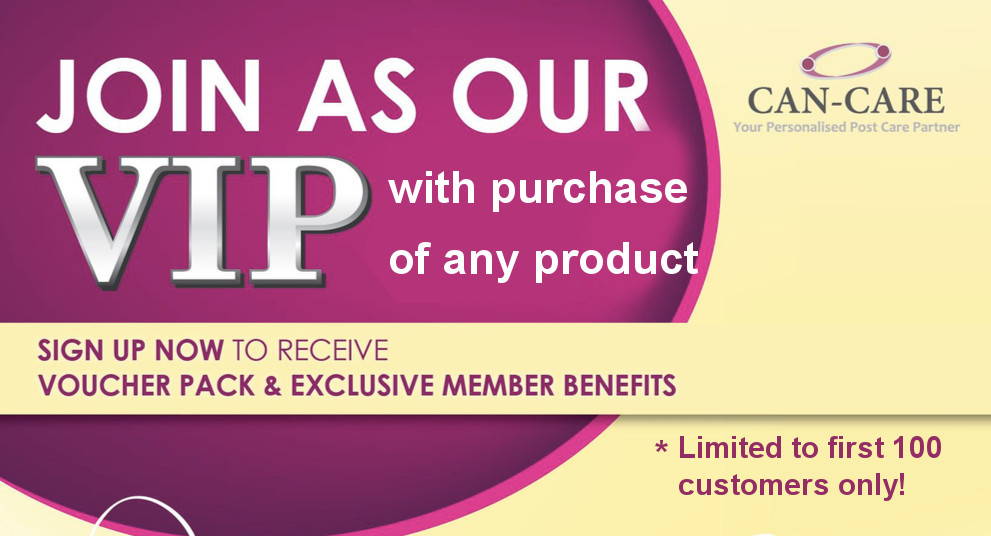 Terms & Conditions Apply

1. Can only be used for ONE (1) time purchase during birthday month. Identity card must be presented together with member card to enjoy this benefit.
2. RM30 voucher only valid for regular priced items purchase and above RM100, dated 1 month from date of VIP card issue. RM50 voucher off for more than RM300 normal priced items purchase, dated 1 month from date of VIP card issued.
3. Cannot be used together with Sales or Promotional items.
4. Cannot be exchanged into cash
5. Management reserves the rights to change the terms & conditions without prior notice
6. Membership is only valid for 2 years from date of issuance
7. Membership card cannot be shared of transferred into third party's name
Kindly fill the following registration form, our team will contact you for further verification.